You'll love our linen sheets. They're cool, yet cosy, and feel great every time you jump into them - whether it's summer or winter. Plus, the breathable, moisture-wicking material stays fresh and never feels anything less than perfect.
It's that 'fresh sheets feeling' everytime you get in to bed. Linen also comes from the naturally anti-allergenic and bacteria-resistant flax plant, so it's recommended for those with dust or skin sensitivities.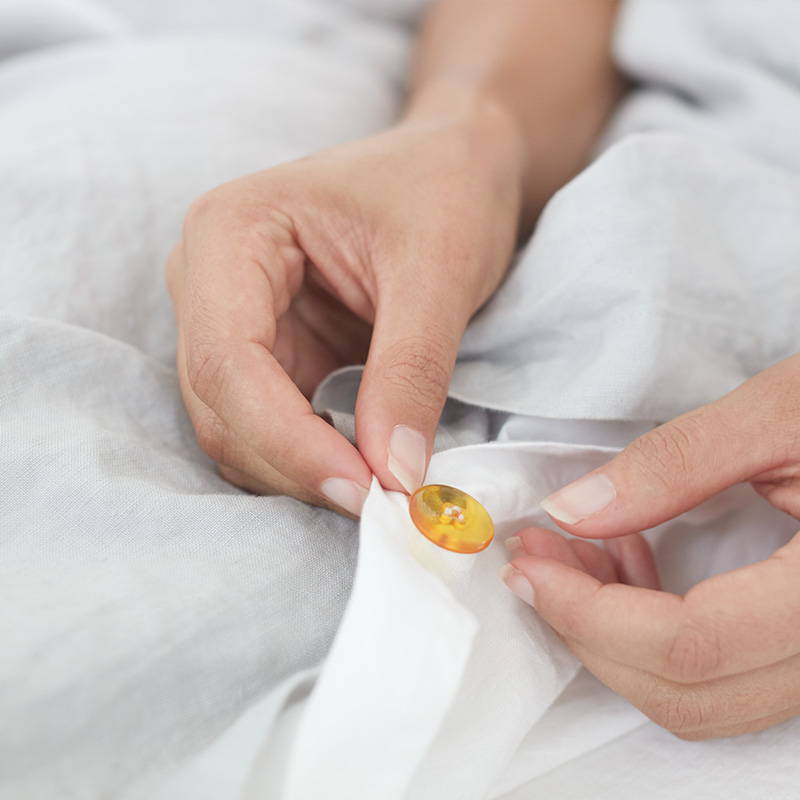 Linen doesn't just feel incredibly soft on your skin, it's super durable. It can last twice as long as other popular bedding materials.
Wash it up to 40 degrees as many times as you like. In fact, the more you wash it, the softer and silkier it gets.
Designed in-house, the relaxed linen bedding comes in a range of colour combinations to suit any bedroom. You can even mix and match sets; many of the colours are designed to complement each other.
Leave the iron in the cupboard - it's supposed to have a low-maintenance, natural crease. The effect comes from the stonewash technique, used to take the stiffness out of linen. So you can spend less time preening it and more time sleeping in it.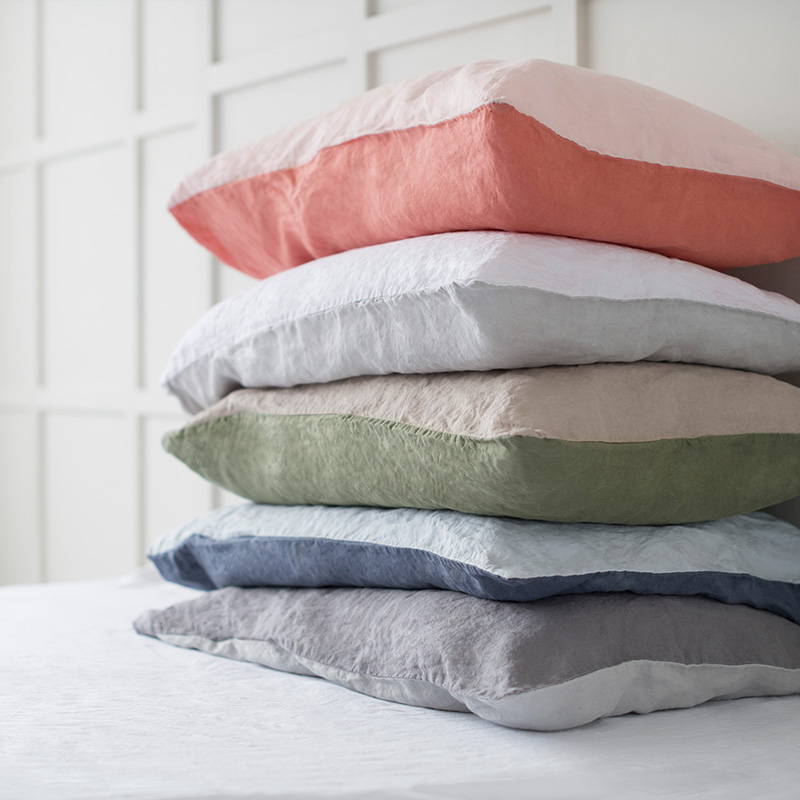 manufacture, materials and care
country of origin
The eve 100% linen sheets were created by the eve inhouse design team and is manufactured in Europe.
composition
100% stonewashed linen
Washable at 40°c
No need to iron
160 GSM (grams per square meter)
The linen sheets are Oeko-Tex Standard Class I certified.
We are proud to offer a 2 year warranty on our textile products as they meet the highest standards for domestic use.
This warranty covers the defects in materials and workmanship of an eve textile product that has at all times only been in normal domestic use. The warranty also covers popper or button breakage.
Full details can be found on our warranty page.
We deliver straight to your doorstep, for free.
*Although remote areas may be charged
Your package will be delivered by courier. Full details can be found on our delivery page.
This item has a 14 day refund period. Provided there is no evidence of use. Returns are free. Please contact us at hello@sleepeve.co.uk and we will supply you with a returns label. You can return in the original box.
Full details can be found on our refunds and returns page.