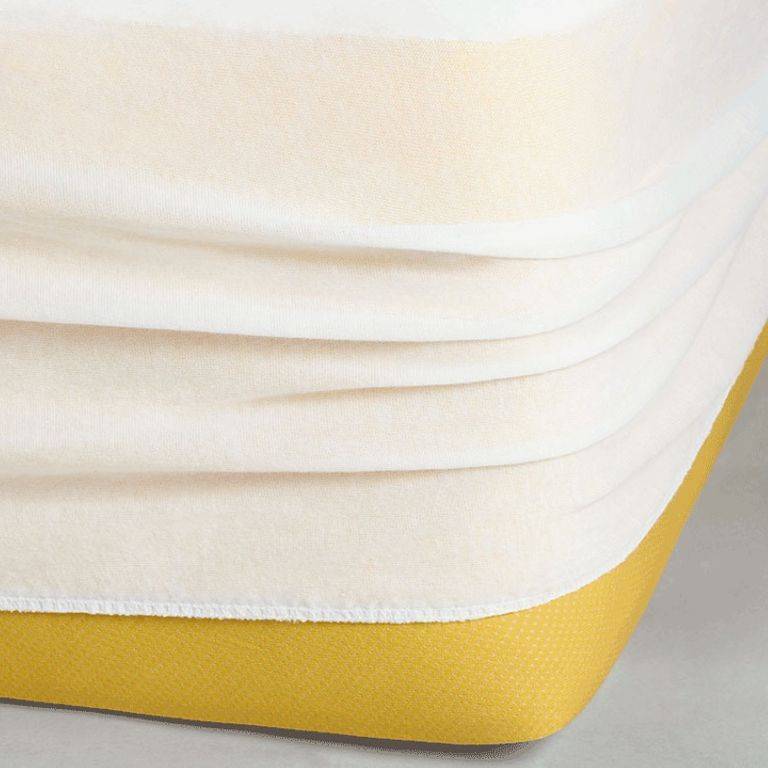 Spilt coffee? No problem. The protector is water-resistant, thanks to the Neotherm® coating, so even a messy breakfast in bed won't harm your mattress.
The coating doesn't just work wonders protecting your mattress from spills, it regulates temperature and protects against dust mites. The cotton top layer also wicks away moisture - an added bonus for hot and sweaty sleepers.
low-maintenance, high performance
The mattress protector is so thin, you'll hardly realise it's there. It works like a fitted sheet - no annoying loops or tucking in necessary. All you have to do is put it over your mattress and everything stays neatly in place.
If you want to give it a clean, wash it at 40 degrees. Once dry, pop it back on your bed (no ironing required) and let it carry on working its magic.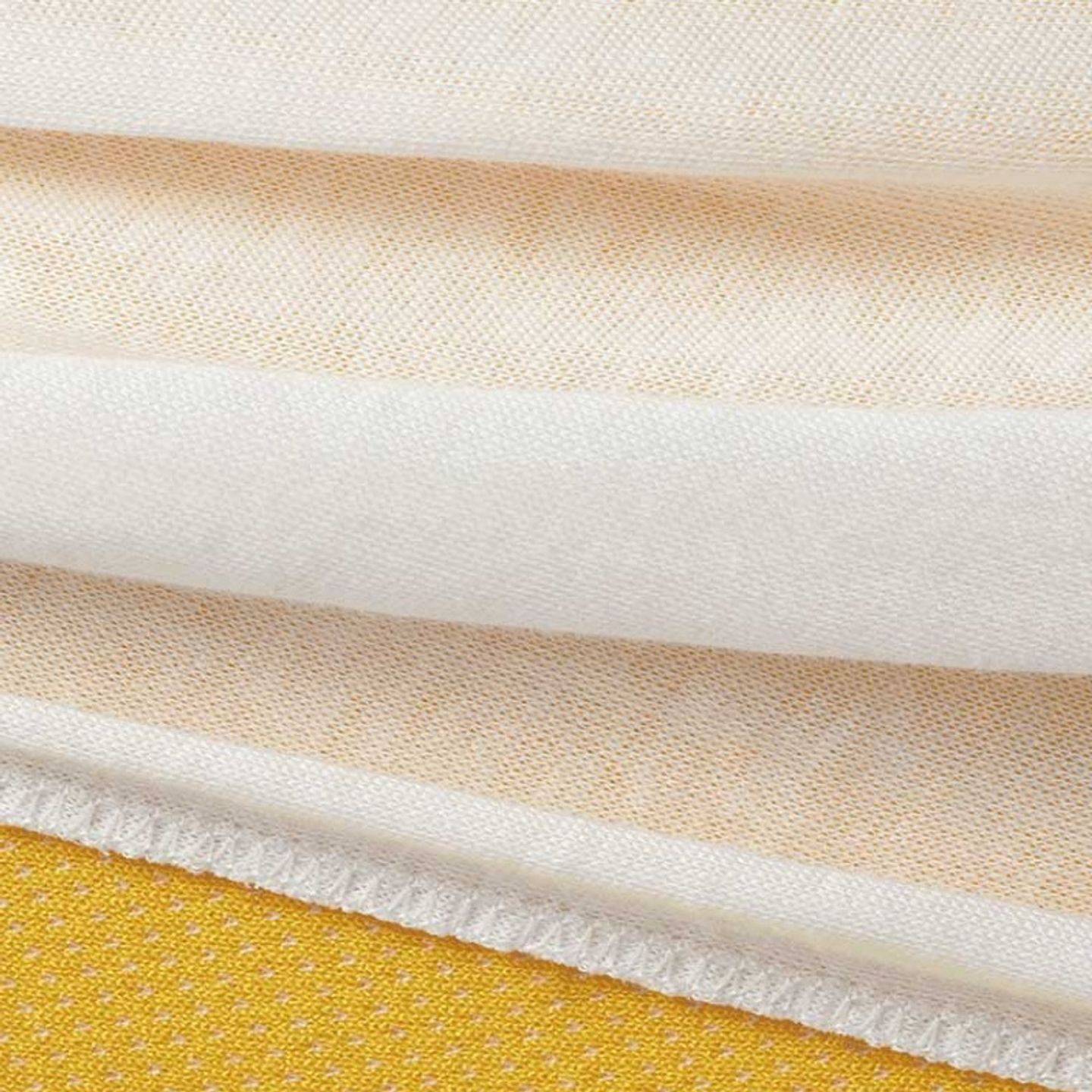 Please note: Due to its depth we recommend using the protector on a mattress with a depth more than 23cm. It'll then give you the perfect fit. It's perfect for our Original, Premium and Premium Hybrid but not our Original Hybrid.
manufacture, materials and care
fabric
100% cotton
base
100% polyurethane
skirt depth
30 cm
cover
The protector is OEKO-TEX® 100 Class 2 certified.
washing instructions
We recommend to only wash it once every 3-4 weeks on 40 degrees, for the best durability
We are proud to offer a 2 year warranty on our textile products as they meet the highest standards for domestic use.
This warranty covers the defects in materials and workmanship of an eve textile product that has at all times only been in normal domestic use. The warranty also covers popper or button breakage.
Full details can be found on our warranty page.
We deliver straight to your doorstep, for free.
Your package will be delivered by courier. Full details can be found on our delivery page.
This item has a 14 day refund period. Provided there is no evidence of use. We'll send you an email with a label to print out. Just attach it to the original box, and take it to a UPS drop off point. We'll process your refund as soon as we get it.
Full details can be found on our refunds and returns page.