The pillow might feel like a fluffy cloud, but it also packs a supportive punch. Great for side sleepers, back sleepers and wrigglers, it was designed to have a subtle wedge shape. You can flip it around (if you want to) to suit your position and help keep your neck aligned. There's a 'boxier' edge, great if you sleep on your side, and a tapered edge for back sleepers. Because nobody likes waking up feeling tense and achy.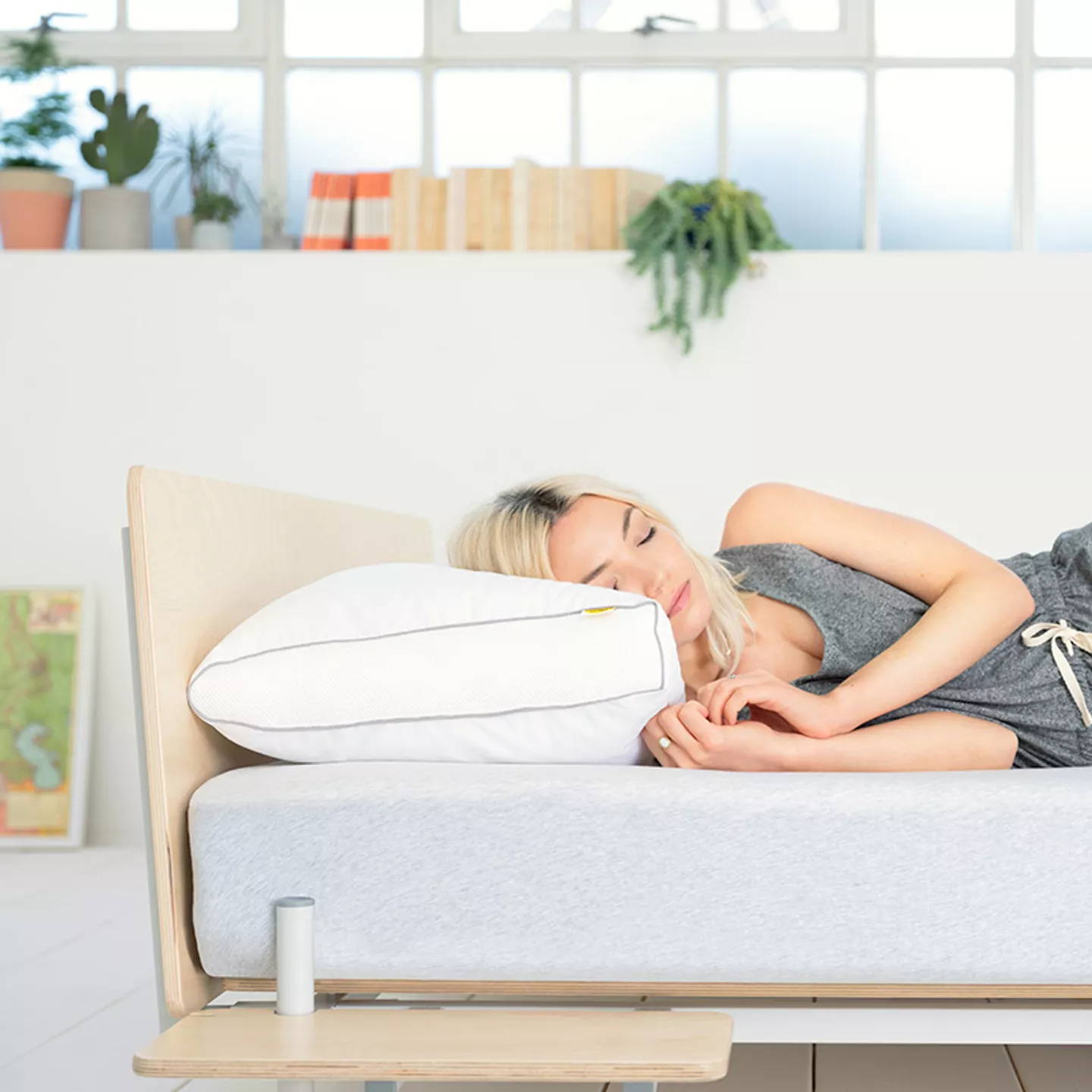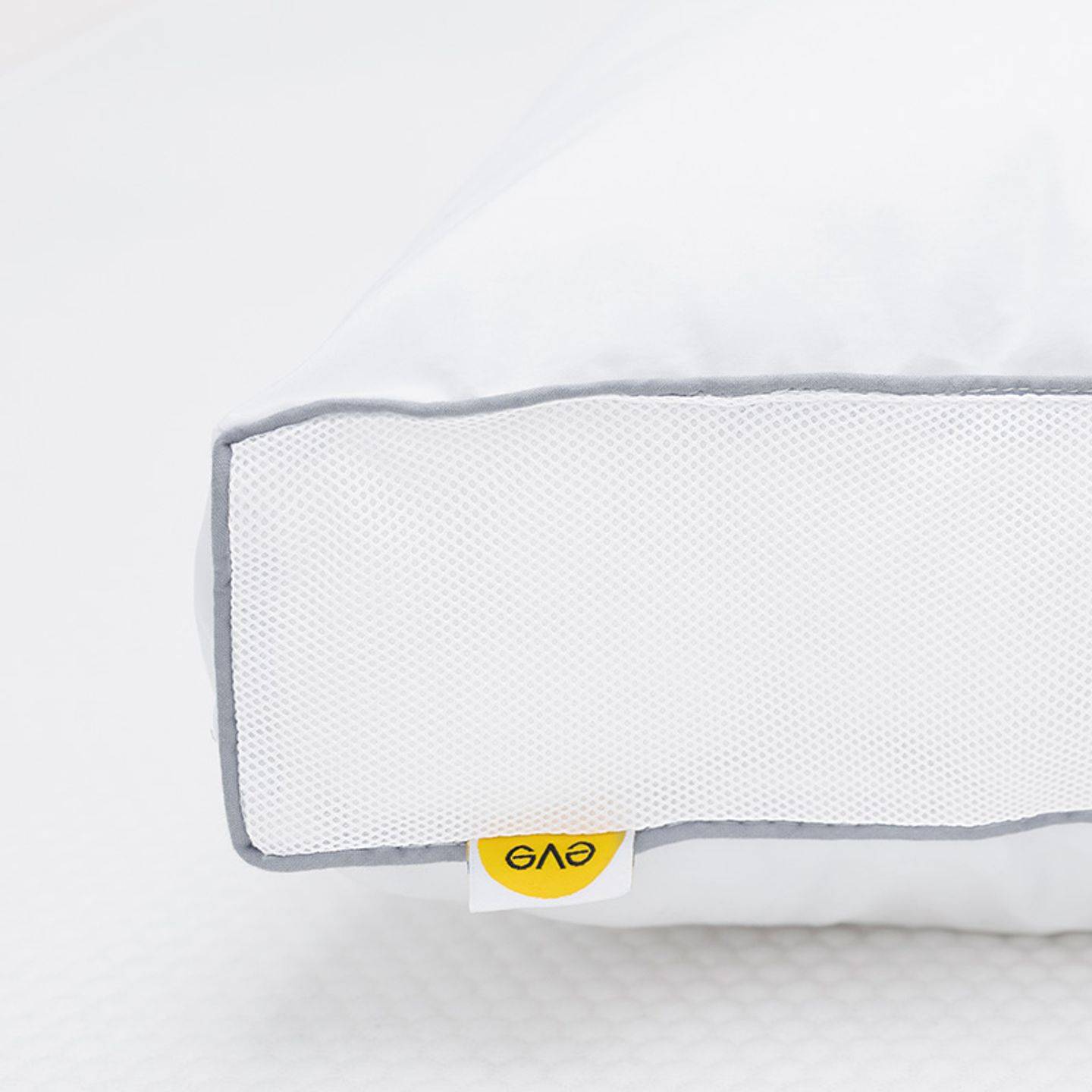 Alongside using high quality microfibre for luxury softness, we chose a high thread count cotton for the cover. This keeps the microfibre all in one place and, with the help of some breezy mesh panels, makes the pillow super easy to pop in the washing machine (and even the tumble dryer) and still come out in all its plumpy glory.
This makes the pillow incredibly hygienic and keeps bugs at bay - perfect for those who are prone to sniffles and sneezes.
View all our pillows here.
The microfibre pillow is 46x67 cm and designed to fit a 50x75 cm pillowcase.
manufacture, materials and care
The microfibre pillow is made in Estonia.
230TC 100% cotton casing
100% polyester mesh side panels
Central chamber filled with 100% hollowfibre
100% microfibre in outer chambers
care
Shake and plump your pillow every morning to keep it refreshed.
For best results, wash at 30° and fluff the pillow after tumble drying on a low heat.
The premium microfibre pillow is Oeko-Tex Standard Class II certified.