Let us introduce you to duvet hugging. It's like hogging, but better - especially when the snug duvet is involved. We used a cuddlesome filling made from Aerelle® Softflex hollowfibre that's great for allergies and has soft, springy fibres that easily bounce back to their original shape. We even used a nifty design to keep the filling evenly in place. The result is cocoon-like comfort night after night, morning after morning. And if you want to crank things up a notch, go for our snuggle pillow which is made from the same gorgeous huggably-huggable filling. Phew.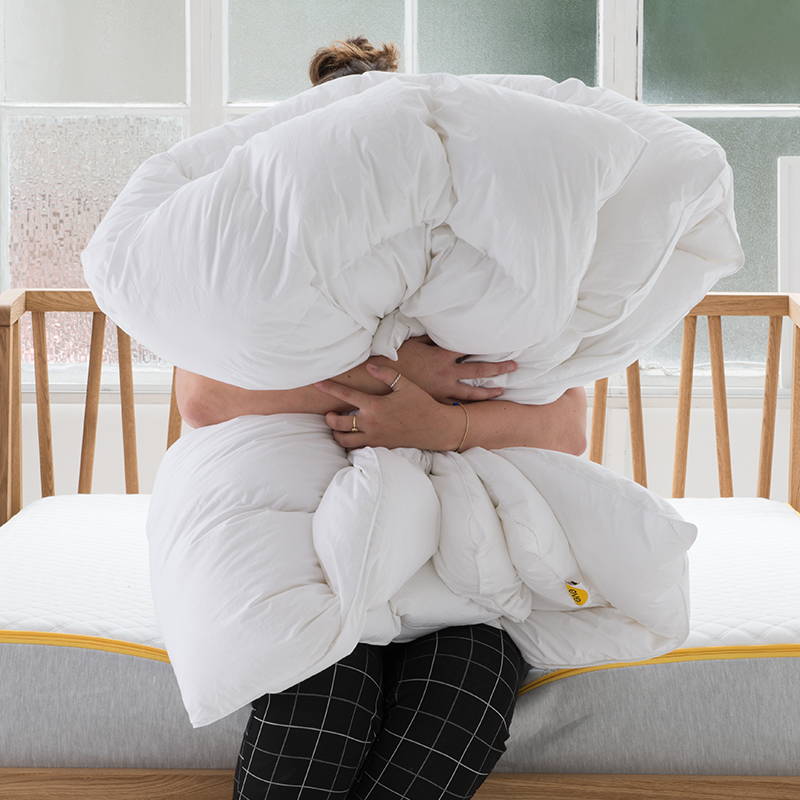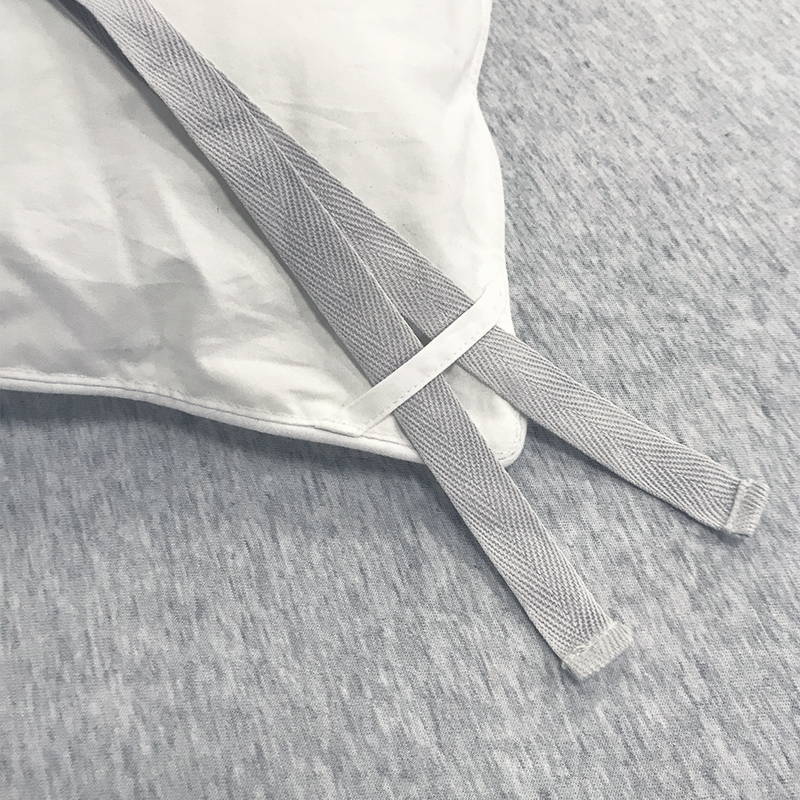 Clean sheets are the dream, but don't you just hate it when your duvet gets lost inside the cover? Us too. That's why we added loops to the corners of the snug duvet which attach to our glorious bedding sets, so the duvet stays in pride of place while you get your best kip. Nice, that.
manufacture, materials and care
We are proud to offer a 2 year warranty on our textile products as they meet the highest standards for domestic use.
This warranty covers the defects in materials and workmanship of an eve textile product that has at all times only been in normal domestic use. The warranty also covers popper or button breakage.
Full details can be found on our warranty page.
We deliver straight to your doorstep, for free.
*Although remote areas may be charged
Your package will be delivered by courier. Full details can be found on our delivery page.
This item has a 14 day refund period. Provided there is no evidence of use. We'll send you an email with a label to print out. Just attach it to the original box, and take it to a UPS drop off point. We'll process your refund as soon as we get it.
Full details can be found on our refunds and returns page.