more than just a protector
This protector thinks outside of the box. While you kip, it regulates your temperature to keep you at a 'just right' level. That means no more tossy-turny nights due to being too hot or shivering.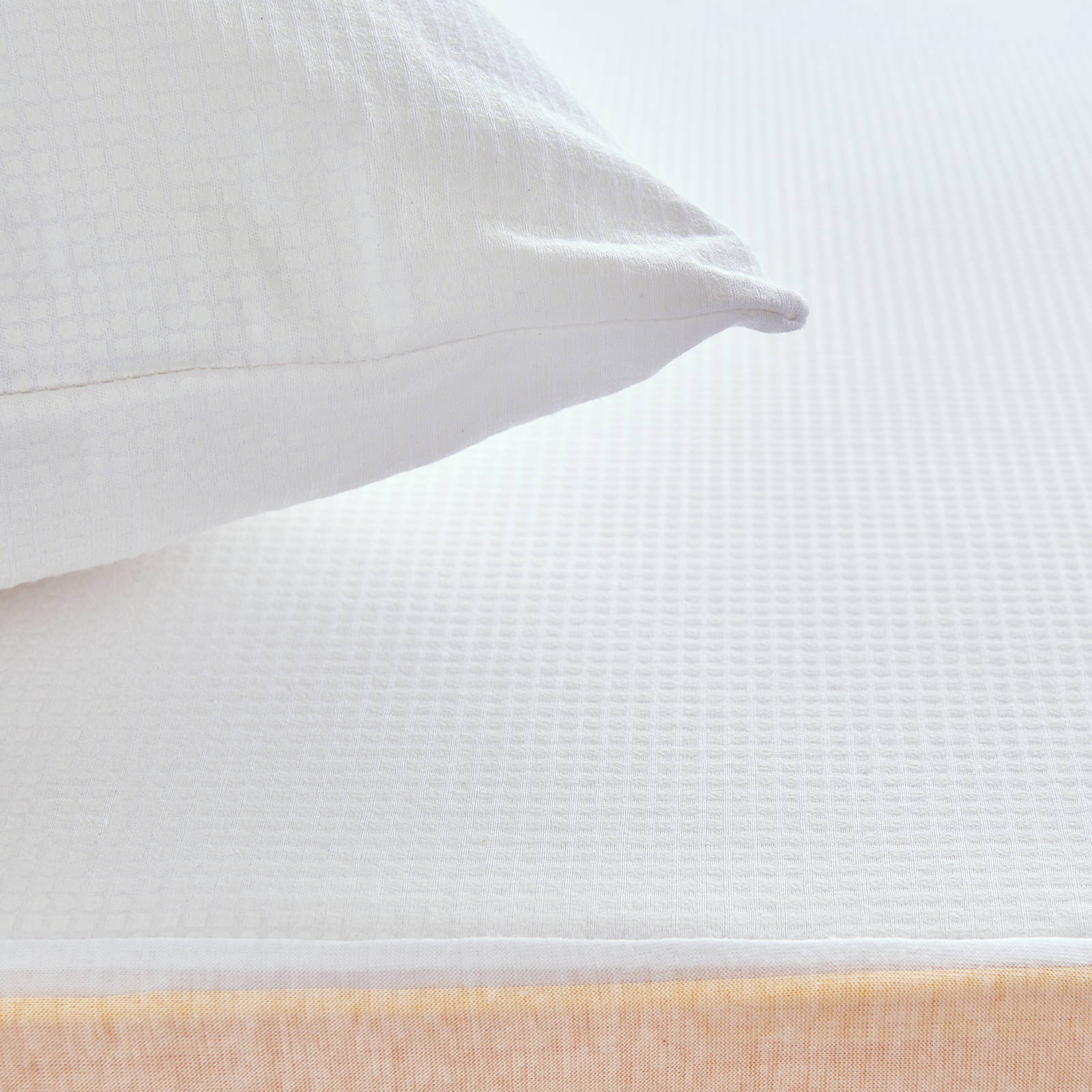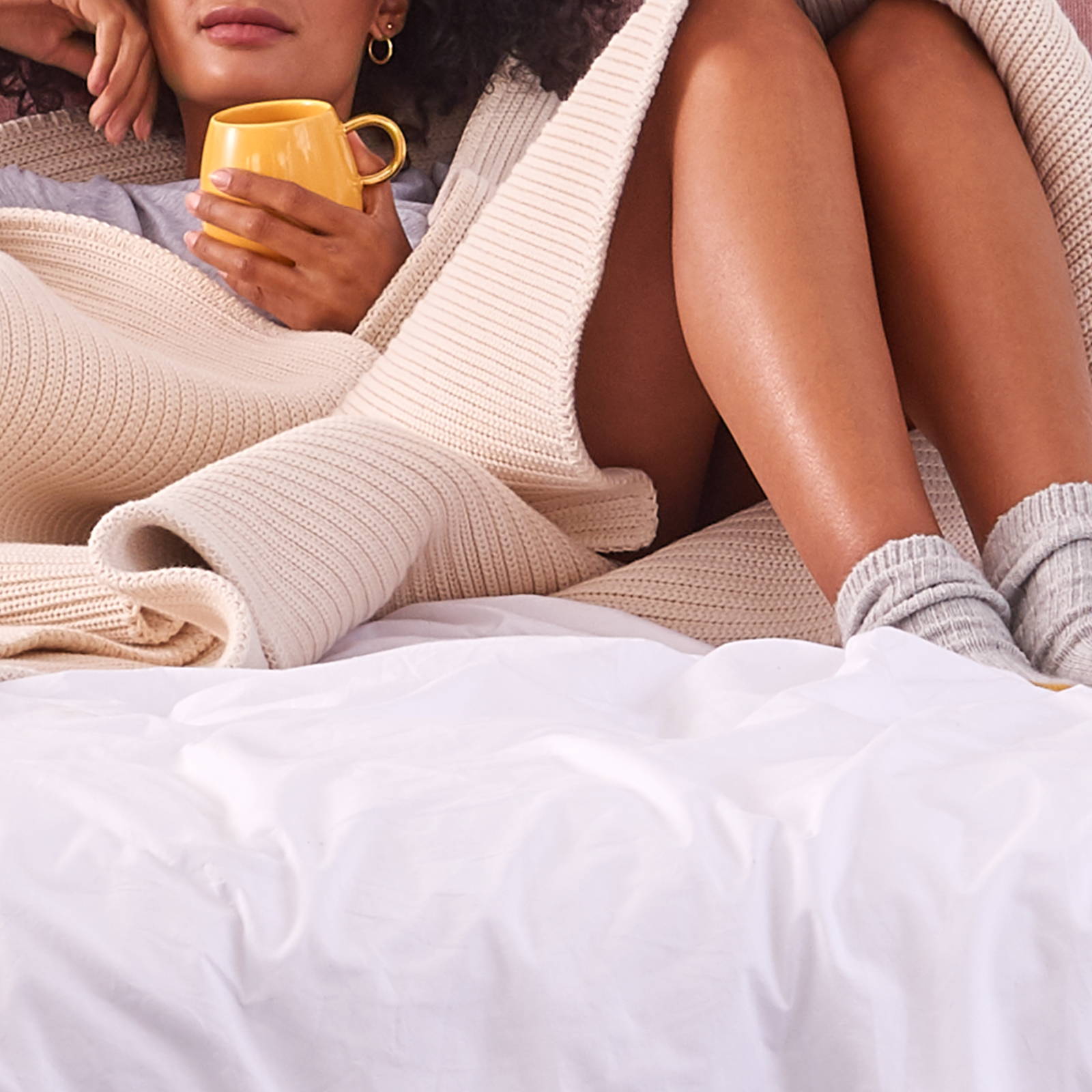 Regulating temperature while we sleep is no mean feat. That's why we used Outlast® fabric, developed for NASA by some clever scientists who worked out how to capture heat and release it when needed - all with 100% cotton fabric.
manufacture, materials and care
- one temperature balancing mattress protector
Manufacture, materials & care
- 100% cotton with Outlast®
- skirt depth 30cm (suitable for all mattresses up to 30cm)
- made in Spain
- machine washable at 40c. We recommend doing this every 3-4 weeks to keep it in top condition
- tumble dry at a low temperature
- do not iron
We are proud to offer a 2 year warranty on our textile products as they meet the highest standards for domestic use.
This warranty covers the defects in materials and workmanship of an eve textile product that has at all times only been in normal domestic use. The warranty also covers popper or button breakage.
Full details can be found on our warranty page.
This item has a 14 day refund period. Provided there is no evidence of use. Returns are free. Please contact us at hello@sleepeve.co.uk and we will supply you with a returns label. You can return in the original box.
Full details can be found on our refunds and returns page.